Dota 2 is a MOBA game developed by Valve. The game is a sequel to the custom DotA map from Warcraft III. Initially, Dota 2 was released on the Source game engine, but in 2015, Valve ported it to the improved Source 2 engine. Over the seven years since its release, Dota 2 has received many changes in mechanics, terrain and economy, and has also gone far from the initial ideas strictly adhere to the lore of the game. So, where did Valve get the idea for their game?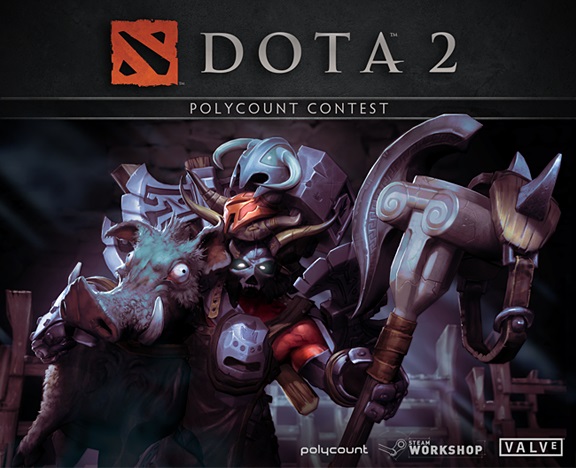 Valve has ceased to adhere to its own rules
For a long time, Valve developed Dota 2 based on the original lore of the game, which was borrowed from the first Dota. They also did not depart from the basic mechanics of the game. Starting in 2011, after The International 1 and until 2015, Valve has strictly adhered to the rule of preserving and maintaining the aesthetics of Dota 2. According to this, sets from the Steam Workshop can be added to the game if:
A hero's silhouette must be clearly identifiable at first glance.
The silhouette should show a character's orientation.
Custom items are welcome to differ from the default silhouette of the hero as long as the character is still identifiable and the mesh is compatible with Valve's default hero skeleton and animations.
To support the readability and directionality of the hero, drastically different silhouettes for some items could be balanced by more familiar colors or silhouettes for other items.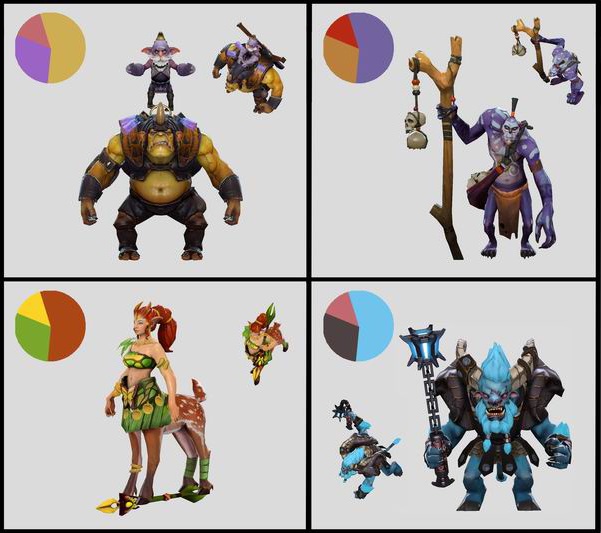 But, after porting the game to the new engine, the Dota 2 developers commuted the rules, which made it possible to create custom game modes, map designs, and cosmetic items for heroes using the Steam Workshop.
SirBelvedere, one of the very first insiders said:
Valve have figured the restraint was doing more harm than good.

At some point you have to get out of that mindset otherwise it is going to be more and more of the same year after year. We're nearly 7+ years into Dota cosmetics now and for most part, the majority of the cosmetics still follow the same old guidelines.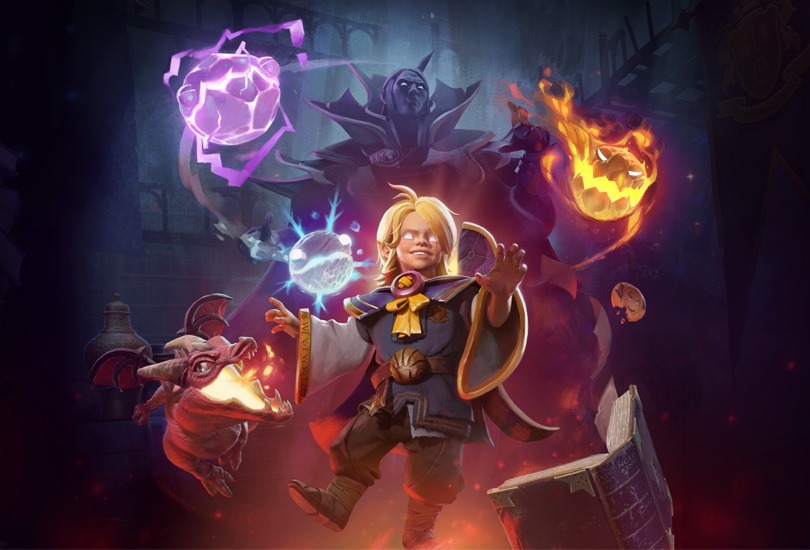 Nikita «Nikey» Evsikov and Konstantin «KAaS» Turovets – Lead Artists of the Workshop Tavern – expressed their opinion on Valve's rules regarding the restrictions for creating styles for heroes:
It is very difficult to develop in Dota. They pay very well here, but if you focus only on Dota, it will be impossible to develop skill. Therefore, you often have to get distracted and do something for yourself and for your portfolio.

Most of the workshops come here to get into their favorite game. The Workshop has experienced artists who work in large studios in different countries and have huge experience. And when you realize that you are competing and are in the chest somewhere on a par with them, it's just a wonderful feeling.
In addition, Nikita and Konstantin complained that many artists remain unknown to the players:
There are people who have been working on content creation for a very long time. We are already like a team. Of course, they sometimes invite us to events, but I would like them to somehow take and highlight the most active people. Talked about them, posted a portfolio of the most popular and famous. So that players can come in, meet or analyze. But there is no such thing yet. Just show that we are important to you. After all, someone has been working on a game for six or nine years. And that's important to us too.
Steam Workshop is a new generator of ideas!
As part of The International 2015, a friendly All-Stars match was held, in which Valve presented a surprise to TI viewers. The show match was held in 10×10 mode, where, in addition to professional players, 10 spectators from Key Arena also participated in it.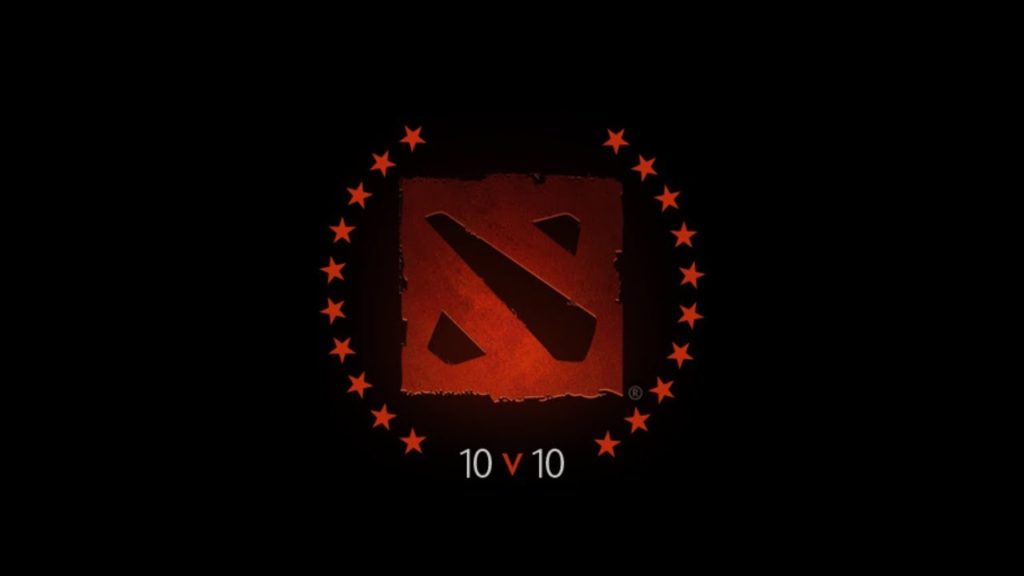 With this match, Valve has given an unspoken green light to a bunch of modders. From that moment, various custom maps, heroes, mechanics, abilities and artifacts appeared in the game. Popular modes such as Attack on Hero, Dota 2 Horde Mode, Dota Auto Chess, Together We Stand and Roshpit Champions not only diversified the game but also gave Valve developers new ideas both for Dota 2 and for creating new game projects.

Thus, all these unique mechanics, we could see in such events as: «Siltbreaker», «The Underhollow», «Wrath of the Mo'rokai» and «Aghanim's Labyrinth». In addition, all the same mechanics with outposts and talent trees, as well as neutral items, were borrowed from the community maps.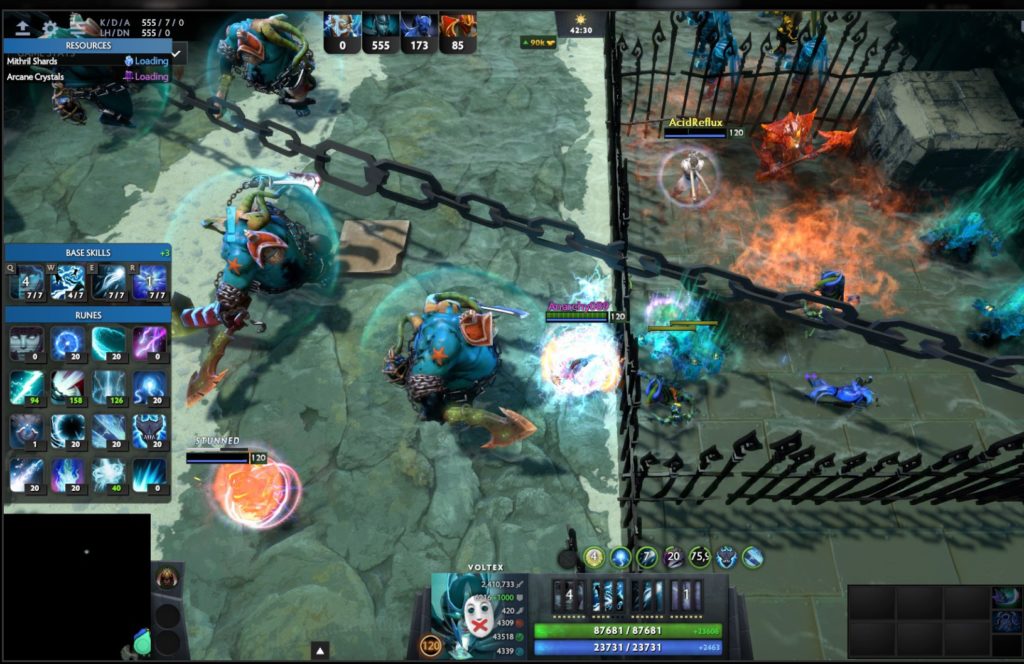 One system for several projects – is that bad?
On November 25, Valve announced the imminent release of the Overwatch system for Dota 2. This system will help to combat aggressive chatting and deliberate obstruction of normal play. But this patrol has been successfully functioning in CS:GO since 2015.

It would seem, what is the problem with introducing this system into Dota 2? Initially, Overwatch contradicted the principle of anonymity. And with the release of Battle Pass 2020, Valve developers faced a problem when users found the matches they needed, using the list of heroes and sides.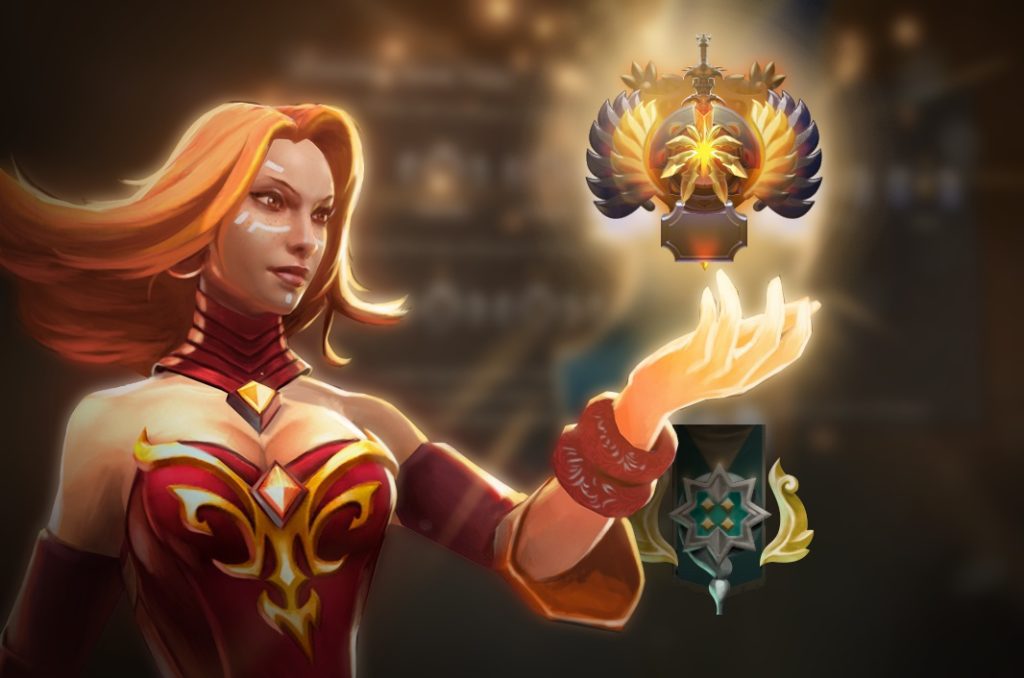 In addition, in 2018, the developers decided to abandon the usual MMR model in Dota 2 and introduce a new rating system in the updated matchmaking, which was previously used in CS:GO. This system received a table of ranks and was designed in such a way that it does not allow more experienced players to team up or confront players with lower skill levels.
Where else to get ideas?
An early goal of the Dota 2 development team was to adapt the Defense of the Ancients art style to the Source game engine. Hero names, abilities, artifacts, and map design from the Warcraft III mod have been largely retained in Dota 2 with some changes due to Blizzard's trademarks. After a while, the gaming community began to wait for the release of new heroes from Valve.

Like everything in our world, ideas with heroes were not new. So some of the heroes were taken from mythology, and some ideas were spied on from competitors.
As a result, the gaming community can find both obvious similarities with heroes from various MOBA games and not so much.
In addition, in August 2020, dataminers found references to the heroes of DotA 2 that had not yet been released. From this information, you can find some heroes like Fenrir (Primal Beast), Freya (Valkyrie) and Puppet Master, whose analogs already exist in other MOBA projects.